AllAboutAnimation.com recently reviewed the latest Indian animated feature film Sons of Ram. 
In case you missed the film, here is an opportunity to watch SONS OF RAM with a select audience of animators and more importantly, the makers of the film. That's not all. You also get to watch scenes from KRISHNA AUR KANS that released earlier this year, AND meet the makers of both films.
Kushal Ruia (Writer/Director of Sons of Ram), Ashish Kulkarni (Producer of Krishna aur Kans) and Vikram Veturi (Director of Krishna aur Kans) with their respective animation teams have been brought together by The Animation Society of India (TASI) to present the entire process of making the film – from script to screen.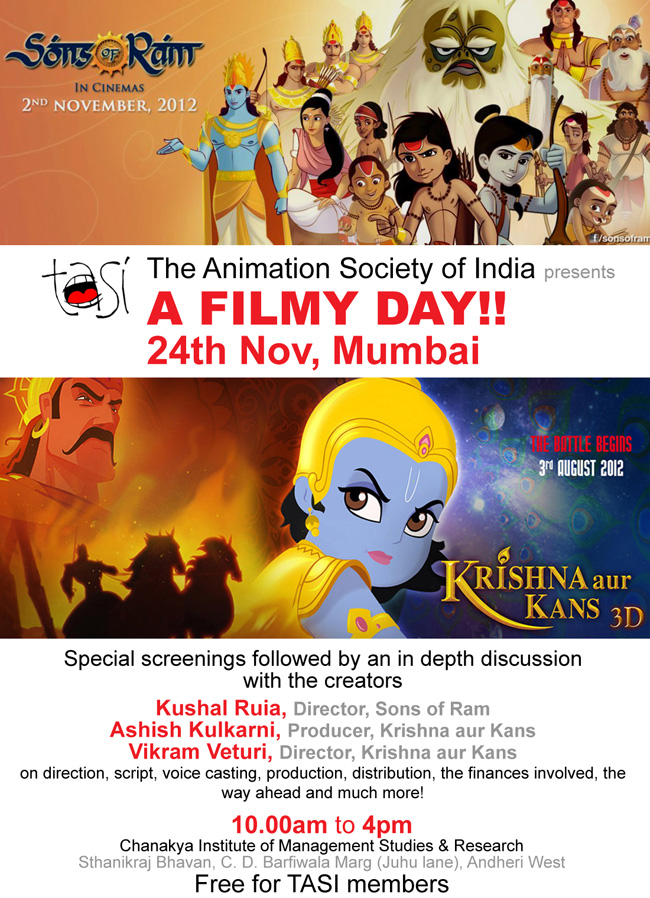 Like always, this full day event is free for TASI members but if you are not one, worry not! You can take a day pass on the spot and attend the event.
Registration is compulsory for both Members as well as Non-Members so if you are interested.